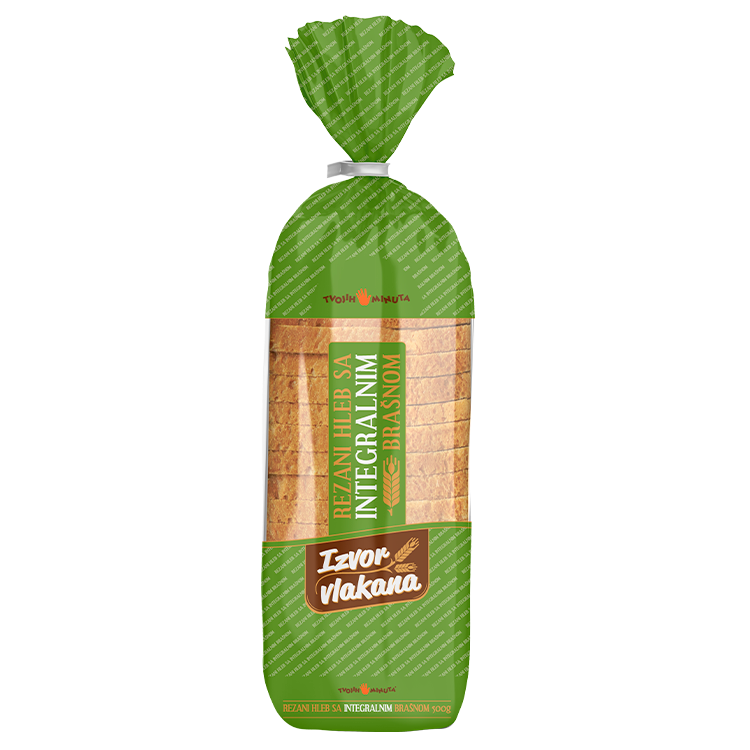 INTEGRAL SLICED BREAD – 500g
Start your day with a unique taste.
There is no better reward for our body than a healthy and quality meal. The new bread with Naše zrno integral flour is made according to a traditional recipe, it helps our body to get the necessary dose of energy at any time of the day that arouses true optimism. The plant fibers that this bread is rich in are a valuable source of vitamins and minerals, and it is known that they help a healthy metabolism, absorption of nutrients and speed up digestion.
The mixture of the finest semi-white flour type 700 and wholewheat flour provides a refined taste and a specific aroma of bread, and its thick and moist structure allows it to stay fresh for a long time.
Also, let your imagination run wild and prepare original slices of sliced ​​bread, for a delicious snack at any time of the day. The dense structure in sliced form is the perfect base for any spread that will enrich your senses. But that's not all. Diced bread is a great base for delicious canapes, and you can also use it for healthy savory cakes and salads.
Sliced ​​bread with Naše zrno whole meal flour is your ally in the kitchen, as it helps you think of an interesting and tasty meal for your loved ones in no time.