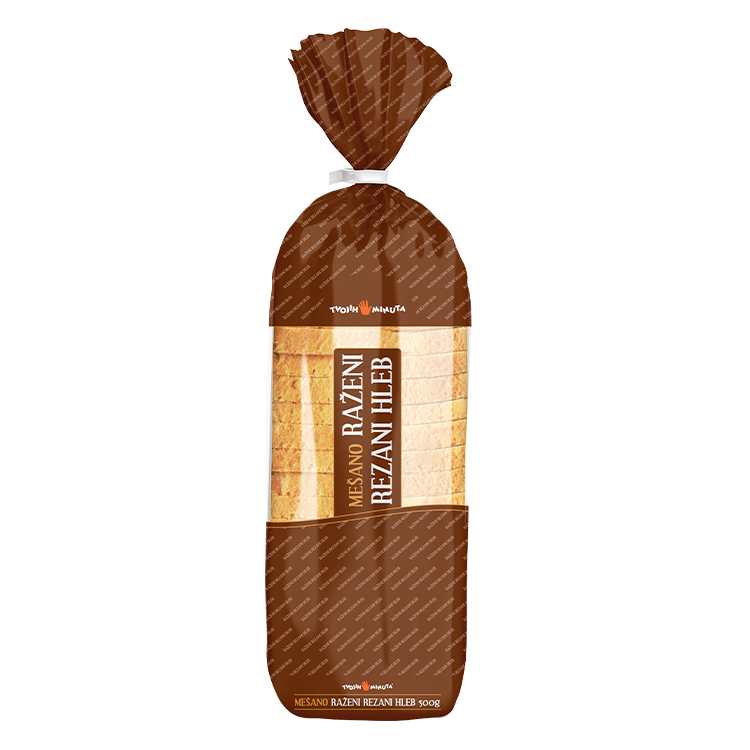 Rye bread with its irresistible aroma and unique taste is a healthy choice for every day. Due to rye flour, this bread is recommended to all those who want to take care of their health, and at the same time enjoy it. It is sliced so that, to the joy of the whole family, it can be placed on the table immediately.
The rye in this bread has a soft texture, it retains freshness for 4 days so you can enjoy it evenly until the last slice in the package.
For all generations, for beautiful healthy meals and sincere smiles – every day.
Bread sliced and ready to serve.