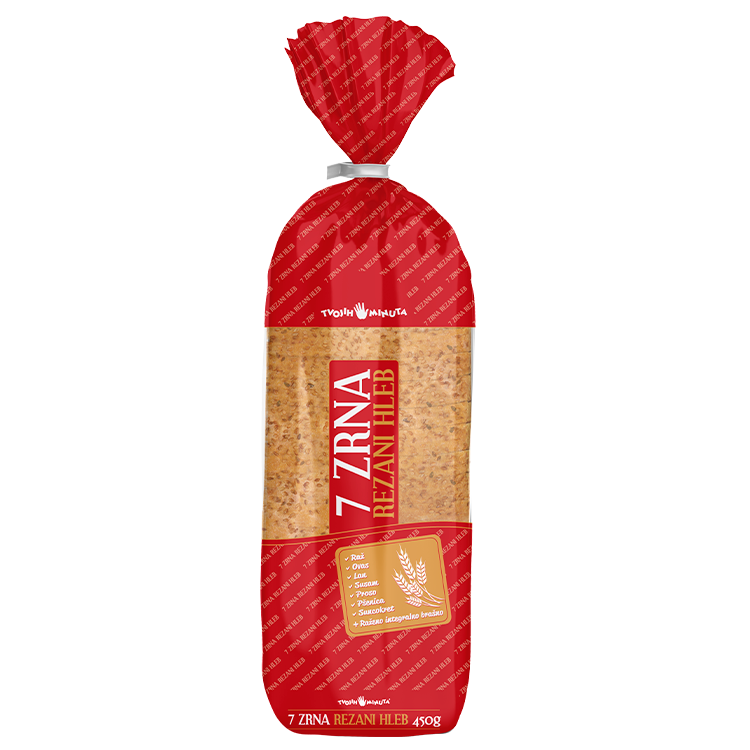 7 GRAINS SLICED BREAD – 450g
Choose bread from an original recipe.
7 grains bread is a combination of carefully selected ingredients that provide a harmony of taste at every bite and extended freshness for up to 4 days.
The original recipe is rich in integral rye flour and grains of rye, oats, flax, sesame, millet, wheat and sunflower, and as such it helps digestion and fits perfectly with any type of food.
The bread is sliced and ready to serve and enjoy.