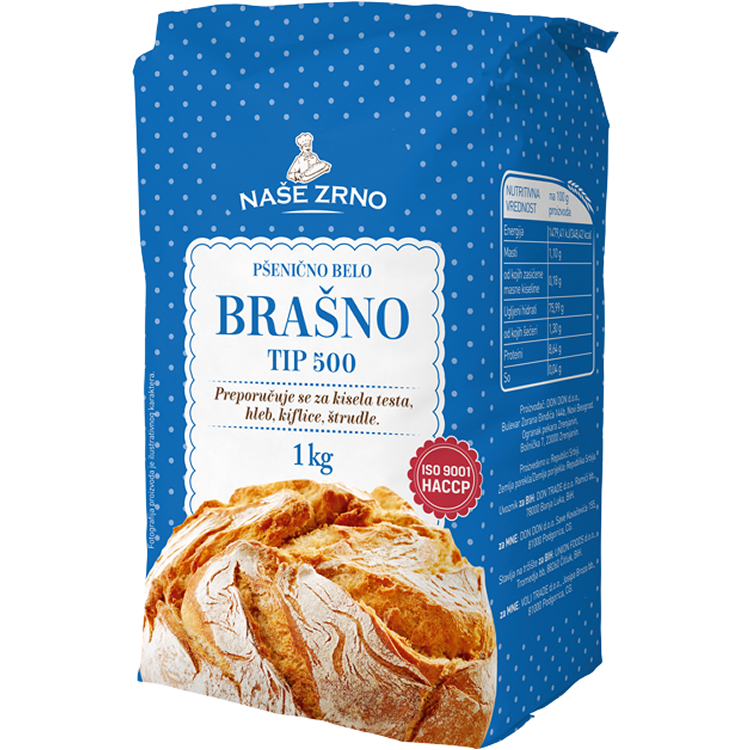 FLOUR TYPE 500 WHEAT - 1KG, 5KG
T-500 wheat flour is very popular among experienced housewives and the wannabees.
It absorbs water intensely, and bread and pastries do not crumble when sliced. It is the ideal ingredient of any pastry.
Use it if you like cakes or biscuits, and especially if you wish to nibble on a small salty or sweet pastry.
For a real baker at heart, Tvojih5minuta flour is the right choice!