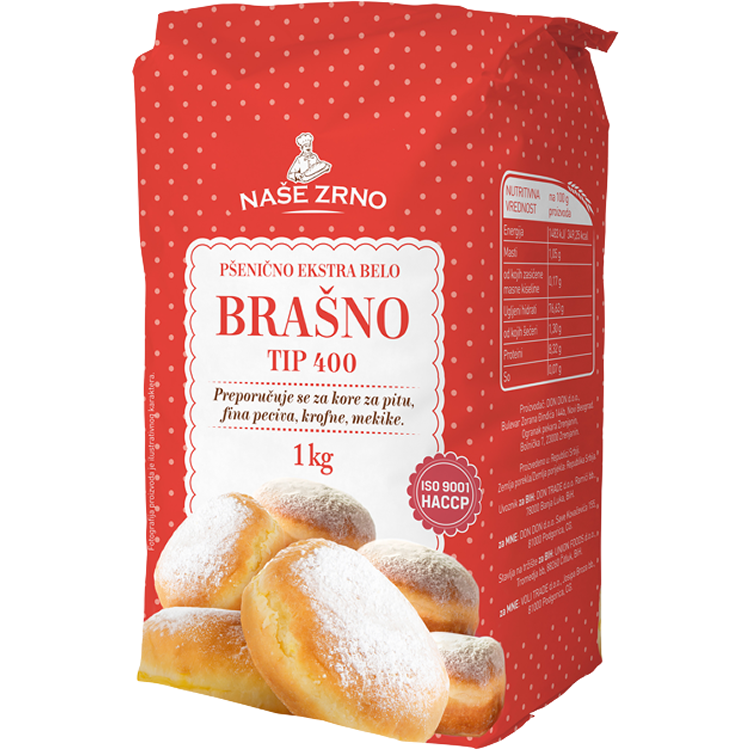 FLOUR TYPE 400 SHARP WHEAT - 1KG, 5KG
It is considered to be the highest quality special purpose flour, as it is produced from the very heart of the wheat grain. It is used for the preparation of biscuit dough, cakes and pies, i.e. for those desserts where baking powder is used as a means of growth.
If you want a fine texture, extended freshness, crispy biscuits and crusts, Tvojih5minuta flour type 400 is the right ingredient for your recipe!