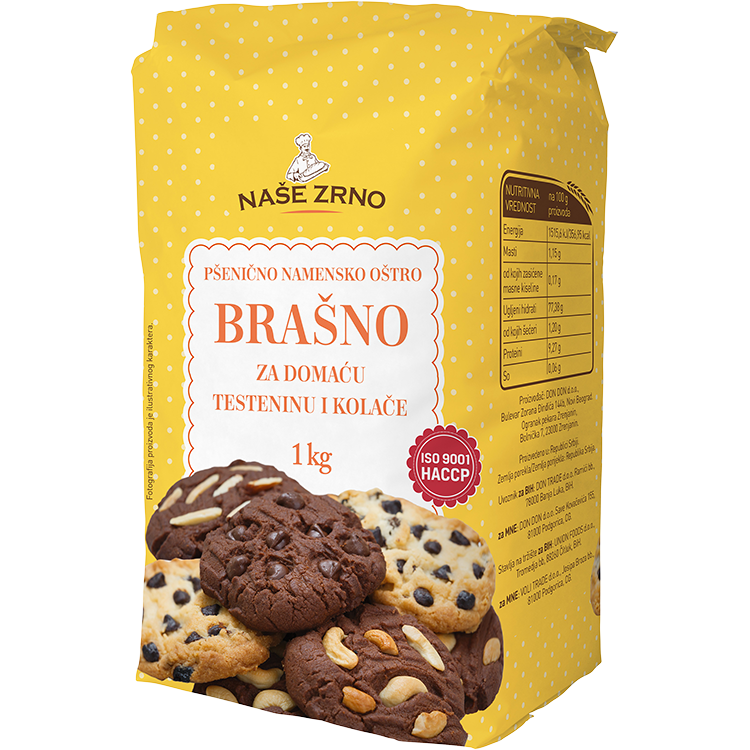 FLOUR TYPE 400 SOFT WHEAT - 1KG
This flour has passed through all types of processing. It is intended for real gourmets, for whom it is especially important that their strudels, donuts, muffins and similar culinary masterpieces be strong and snow-white.
For yeast dough, it is the best choice.
To make your treats even sweeter, the main secret ingredient is Tvojih5minuta flour!