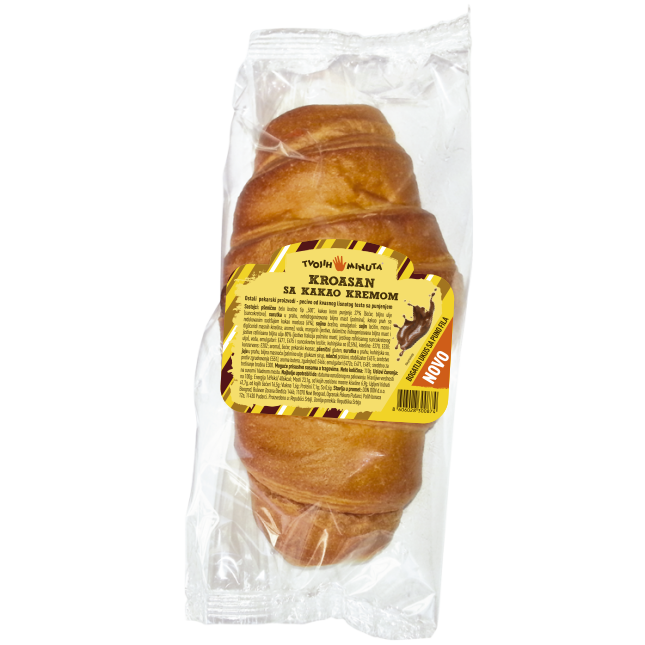 CROISSANT WITH COCOA CREAM – 110g
The famous French croissant has been a favorite delicacy around the world for almost 2 centuries.
Still, gourmets have found a way to make this treat even sweeter!
A croissant with cocoa cream will delight even those with the most refined taste.
Check out why!