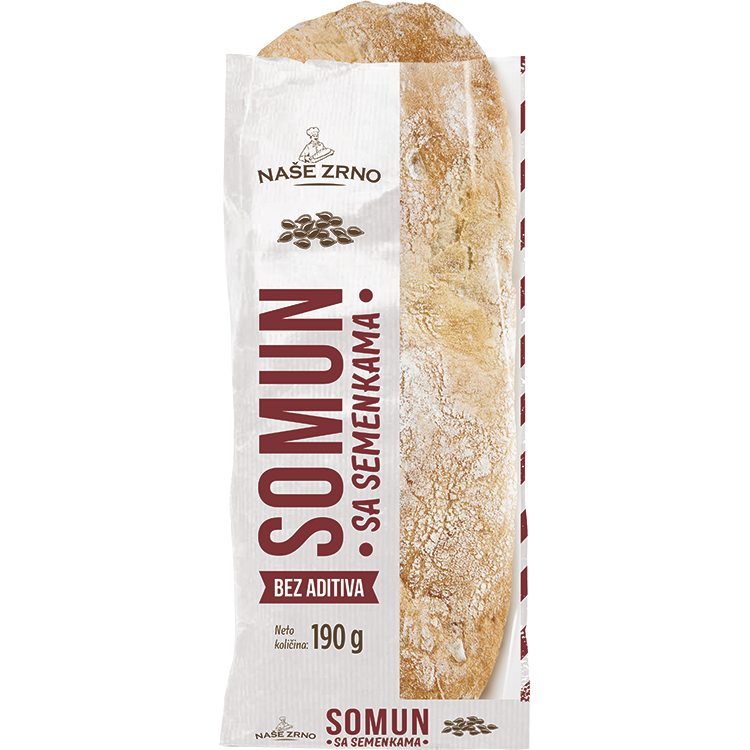 It is made according to the traditional procedure, from soft dough, with a little yeast and long dough rests.
With a combination of recipes consisting primarily of Our grain high-quality grain, the flatbread has a distinctive taste, aroma, texture and traditional appearance.
It is enriched with sunflower, flax and pumpkin seeds.
It goes well with grilled dishes and salads.