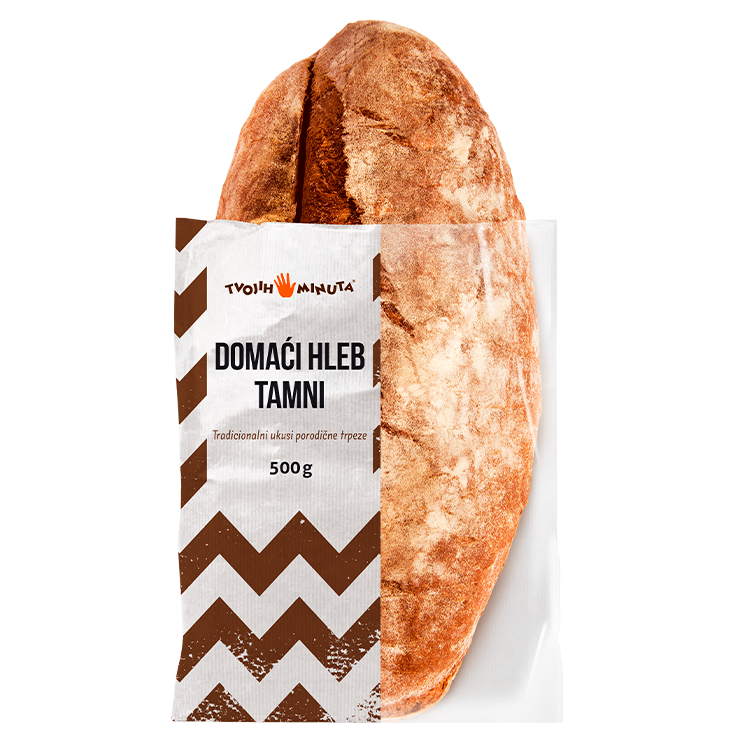 HOMEMADE DARK BREAD – 500g
Made from a mixture of wheat white flour type 700 and integral rye flour with the addition of sourdough. With a slightly sour aroma, a crunchy rustic crust, a soft middle. The traditional recipe and the way it is made will bring freshness to your table that lasts all day. The taste of tradition.
Our recommendation – keep it in canvas bags.