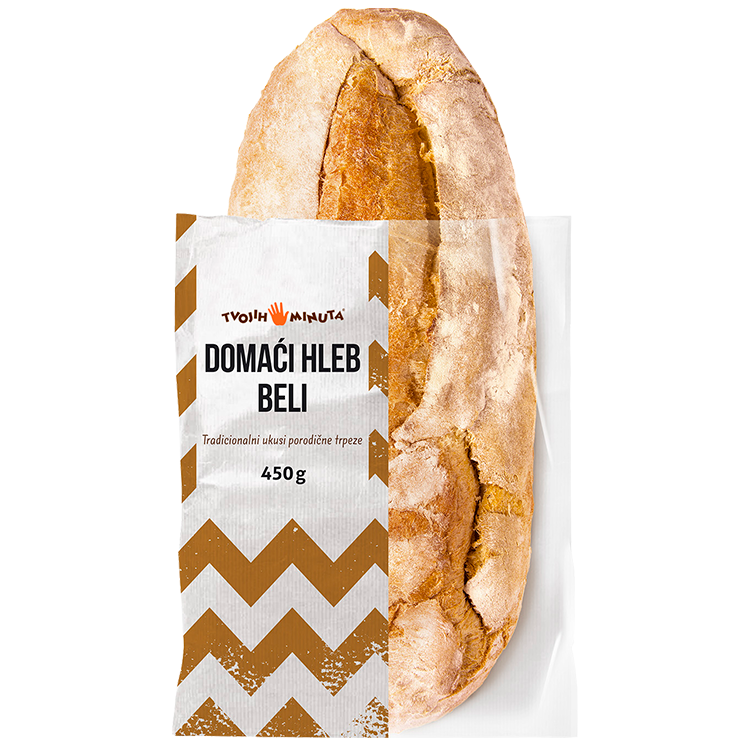 HOMEMADE WHITE BREAD – 450g
A combination of tradition, knowledge and the finest wheat white flour with the addition of sourdough. It is an excellent choice for all those who are looking for traditional taste and freshness from bread. With a rustic, crispy crust and an incredibly soft middle, this bread will bring the warmth of the past to your table. Bread made according to a traditional recipe.
Our recommendation – keep it in canvas bags.